Indoor Flying
We meet from October on.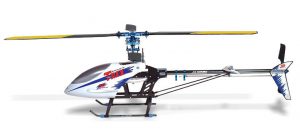 Location
The Osprey Leisure Centre
15 Castletown Portland DT5 1BD
2.00pm – 4.00pm Fridays
Flyers: £5 Spectators: Free
Juniors(u16): Free if accompanied.

Directions
1. To get there go onto Portland and head for CASTLETOWN.
2. The Centre is left off the Roundabout directly in front of the new Ocean View Flats which are the large buildings you can see as soon as you get onto the Beach Road to Portland.
Rules
1. Frequencies allowed will be 35Mhz, 2.4Ghz 27 Mhz and infra red. Flying will be off the peg.
2. Aircraft must be radio controlled.
3.  Aircraft may be gliders, helicopters or powered. Internal combustion power is not allowed. Electric, rubber etc is allowed.
4. There will be a duty pilot on duty at all times. Direction of circuit flying , partitioning of areas into different types of flying, and the location of pilot boxes and pits will be his responsibility. He will also be responsible for safety and can terminate anyone's flying at any time if a hazard is perceived.
5. You MUST have BMFA insurance