Gliding with Chesil MFC
At ChesilMFC we have a number of sites to fly gliders from. From Roman hill forts to cliffs overlooking Lyme bay and beyond. The benefits of joining are worthwhile and at present we are looking into the possibilty of buying a new club gliding trainer for use at the slopes with a 'Buddy box' link. So not only do you get the experience of a club instructor to train you, but hands on experience before you spend you hard earned cash a model…
You might even be able to by pass the usual rudder/elevator trainer and progress straight on to an intermediate model with ailerons. Thus saving you cash. Our qualified instructors will be able to advise you on a suitable model for your needs.
Gliding Sites
Eggardon Hill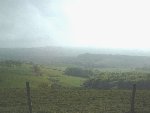 You can fly this fantastic bowl with wind directions from the Southwest, South, North and Northwest. For most wind directions there are good landing areas for even the largest of planes. Recently flying was restricted to the back bowl and the hill fort, BUT, for 2022 as an exclusive benefit for the local Chesil MFC and Eagles FA club members only, access has been granted to the fields on and adjacent to the main SW facing bowl.
See this Eggardon Gliding Document for additional details and important access information.
Middle Pymore Farm
Flying from the powered site involves towing or bungee, but there is a shallow slope facing west which would provide lift if the wind is in that direction.
Litton Cheney
Litton Cheney is available for flying from South through to South East. There is minimal lift available from the East.
View LITTON CHENEY SLOPE SOARING SITE in a larger map
Quar Hill
Quar hill is the only gliding site, which involves a small trek. There is car parking available half way up the slope. But once on to the hill the views and lift are worth the effort. Flying from South West, West, Northwest, North, East and Southeast.
Maiden Castle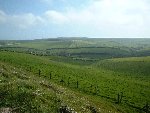 National Trust property is available for all BMFA association members, due to the national agreement all National Trust sites are open for silent flight only. The best flying from the North. Picture is of South West Slope
Ringstead Bay
Another National Trust site, used by many model clubs in the area, when flying from this site beware, as it is use heavily by the public. Hence landing might need a caller for safety. Flying from South and South West.
Useful Information
At Chesil MFC we are always happy to help you if you are trying to get into the hobby of model aircraft flying. So below are a number of useful articles and explanations to make it easier for you.
Glider Towing
Tips and advice on how to tow Gliders.
Different types of gliding
A guide to show you the different types of gliding